The Organic Grain Grower
The ultimate guide to growing organic grains on a small and ecological scale, The Organic Grain Grower is invaluable for both home-scale and commercial producers interested in expanding their resiliency and crop diversity through growing their own grains. Longtime farmer and organic pioneer Jack Lazor covers how to grow and store wheat, barley, oats, corn, dry beans, soybeans, pulse crops, oilseeds, grasses, nutrient-dense forages and lesser-known cereals.
In addition to detailed cultivation and processing information, Lazor argues the importance of integrating grains on the organic farm (not to mention for the local-food system) for reasons of biodiversity and whole farm management. Subtitled Small-Scale, Holistic Grain Production for the Home and Market Producer, this book includes information on nutrient density, building soil fertility, grinding grains for livestock rations and more.
Copyright 2013, hardcover, 448 pages.
Customer Reviews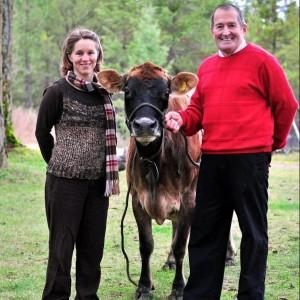 ML
02/05/2022
Michelle L.

United States
Comprehensive
I appreciate the details the author gives on equipment and the different types of crops. I would have preferred even more info on smaller planting and harvesting tools, but maybe more doesn't exist. More illustration would have helped explain subjects and break up the wordiness.